Since the start of 2015 we have had the pleasure of working with three major manufacturing companies in the auto industry. The interactive map we created in each situation is very unique in its requirements and scope of use. However, in this article you will find the common underlying similarities for why these companies chose jQueryMaps.
Why industry leading companies choose jQueryMaps
A common question that we receive from inquisitive clients is: who are your competitors and what do YOU offer that is different?
There are plenty of mapping solutions available out there, even for free. However, the service we provide is completely unique.
Secure Online Mapping: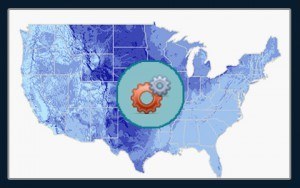 The focus of our business is creating custom mapping solutions designed for the Web. This means that the end product is typically installed within a server for general access on the Internet, on a private extranet or within an intranet environment.
In all cases, the system and data is fully hosted on your servers and can reside behind any firewalls, secure login or other security measures used by your Company.
Map Building Experience
Building online mapping solutions also requires a high-level of experience, as all of the cartography files and system code needs to be optimized to provide instant results without any lag in loading information. This is where our experience plays into the picture. Our Company has been creating custom online mapping solutions for over 12 years, since 2003. Our know-how, technical support and long list of satisfied clients is second to none worldwide. You can rest assured that your project is in good hands here at jQueryMaps.
Customization and Turn-Key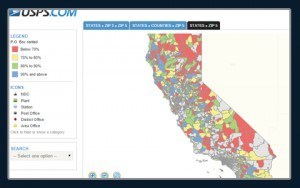 There are plenty of do-it-yourself maps available on the web. These include anything from cool static images to dynamic GIFS that provide you with information when you hover over areas of the image. For many projects that don't require data interaction or have in-house developers that can learn and integrate them into their existing webiste, this is sufficient and a good way to go.
However our company specializes in producing robust products and fully integrated solutions that include significant customization for companies that require a personalized map to display their data.
Customization includes: multi-level navigation for the entire World, custom cartography sets, custom map levels (even down to zip code and tracts), personalized initial map views, filters, real-time data interactivity, sophisticated multi-level pop-ups, comparative tools, report generation systems and much much more! You can view our showcase to see examples of the customization we provide for your jQuery Map.
Privacy / Security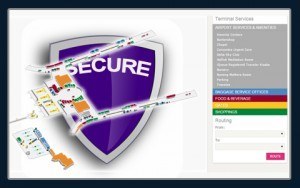 Let us insist on this point as it is a common question that is raised by clients. The maps we deliver run entirely on your servers, clients are never concerned about their data being breached through the maps. For confidential data, many clients install the maps within secure sections of the intranet, within pages that can only be accessed with a username and password. You also have the flexibility to move the map within your domain or create different iterations of the map with different datasets to control exactly what information is visible and where.
Support
We pride ourselves on our professional support. Starting from the initial vision, our project management team will provide clear examples and live links of what features can be included with your map. We will work closely with your team to outline the exact requirements of your project in order to generate an accurate prototype within 7-10 days. You can then take advantage of two rounds of revisions to account for further tweaks before we provide you the files to install on your servers.
If you ever have any technical questions, run into issues or need to expand the project in the future, we will be available immediately to assist. See what some of our customers say.
Auto Industry relies on our jQuery Map products
Below we will look at some of the ways leading auto manufacturing companies have implemented our custom mapping solutions:
Dealer Territory Maps
Automotive manufacturers each have unique dealer divisions which segment the Country into several layers of custom territories. In most cases all of the divisions encompass smaller levels, so maps can have an easy click and drill down navigation. In the case that this is not the case, each map can be produced as a unique layer and called through a filter. Dealer territory maps are used to process important industry analysis, such as sales statistics and production which is core to the auto industry bottom line. As dealer territories change, the layers can be updated automatically within minutes through a custom unifying tool discussed in our earlier blog article.
Mapping Manufacturing Supply Chains and Distributors
When analyzing complex supply chains, many variables need to be considered and calculated to determine the strength and reliability of the network. A visual mapping tool created with a personalized system of filters enables management to make important decisions based on real-time data pulled from a back-end database stored on the client's servers. Features of such a supply chain map include connecting lines, different categories of lines based on real-time information, color coding of areas and incident mapping for particular pieces or the supply chain as a whole. Read more in our past blog article on analyzing supply chains using a jQuery map.
Dealer Locator and Keyword Lookup Map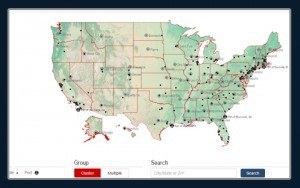 A highly visual aspect of our maps is to plot locations such as dealerships or specialty stores across the US. These mapping tools can be created with multiple iterations and purposes. The most common implementation would be within the website as a locator map for web browsers interested in finding a location by zip code or within their State. Other options also include the ability to transfer the map to a large touch screen used in the entry hall of a corporate office or sales center, both as a promotional tool as well as a practical method of providing information to visitors. The colors used on the map, background images and all aspects of the pop-up box and display can be highly personalized to match the company brand. See link to this custom jQuery Map.
The auto industry values innovation and cutting-edge technology. At jQueryMaps we feel honored to have been selected to support this industry in their mapping endeavours, through three very unique jQuery map solutions. We look forward to many new projects in the months ahead and the opportunity to keep pushing the boundaries of the mapping technology.
Share the post "3 Ways the Auto Industry is Using our jQuery Map Solutions"